The Bay Sarasota – Case Study
Wilhelm Brothers Landscape Management Since 1978
The Bay Sarasota – A Bold New Vision For Downtown Sarasota's Waterfront

Wilhelm Brothers Landscape Management had the honor to be a part of this amazing project. Wilhelm's contribution was to install landscaping for the The Fountain Garden as part of Phase I of the Bay Sarasota, as well as advise the design team on horticulture issues as the plants were selected. Below are full details of the Bay Sarasota and our involvement in Phase I.
About The Project: The Bay Sarasota will foster lasting cultural, environmental and economic opportunity for the city while ensuring public access to the waterfront for future generations. Designed by a world-class landscape design team including architect Gina Ford of Agency LP, and Bill Waddill certified planner and landscape architect with over 32 years of experience managing the design, public engagement, and implementation process for both public and private projects. This massive 53-acre project will revitalize and transform the entire area, featuring a new expansive and modern performing arts center and municipal auditorium.
To preserve and protect greenspace along the water, there will be an enhanced mangrove bayou with a kayak launch, observation overlook, and a massive sunset boardwalk. A network of paths will navigate the multi-acre site and include a new pier and over-water boardwalk that culminates at a renovated quay just south of the 10th street boat launch.
The Bay Sarasota is a large collaborative project involving many stakeholders and local business leaders and area contractors and is supported in part by community contributions.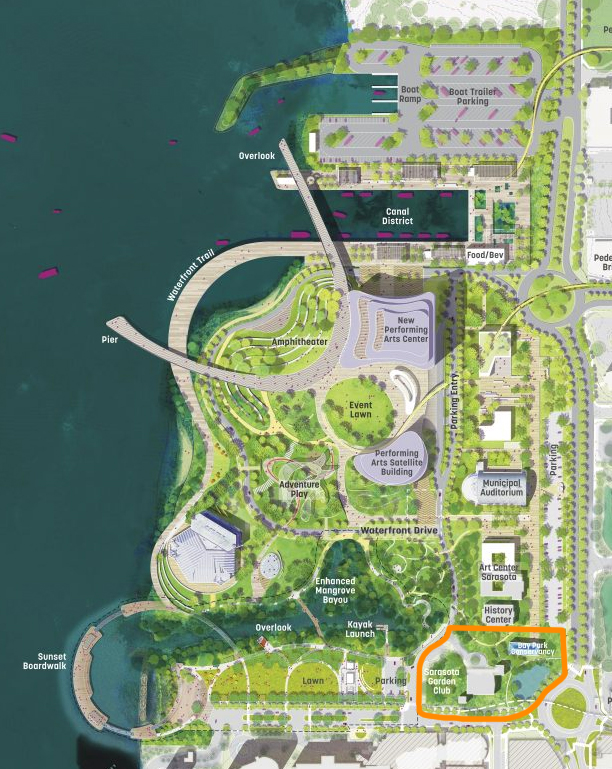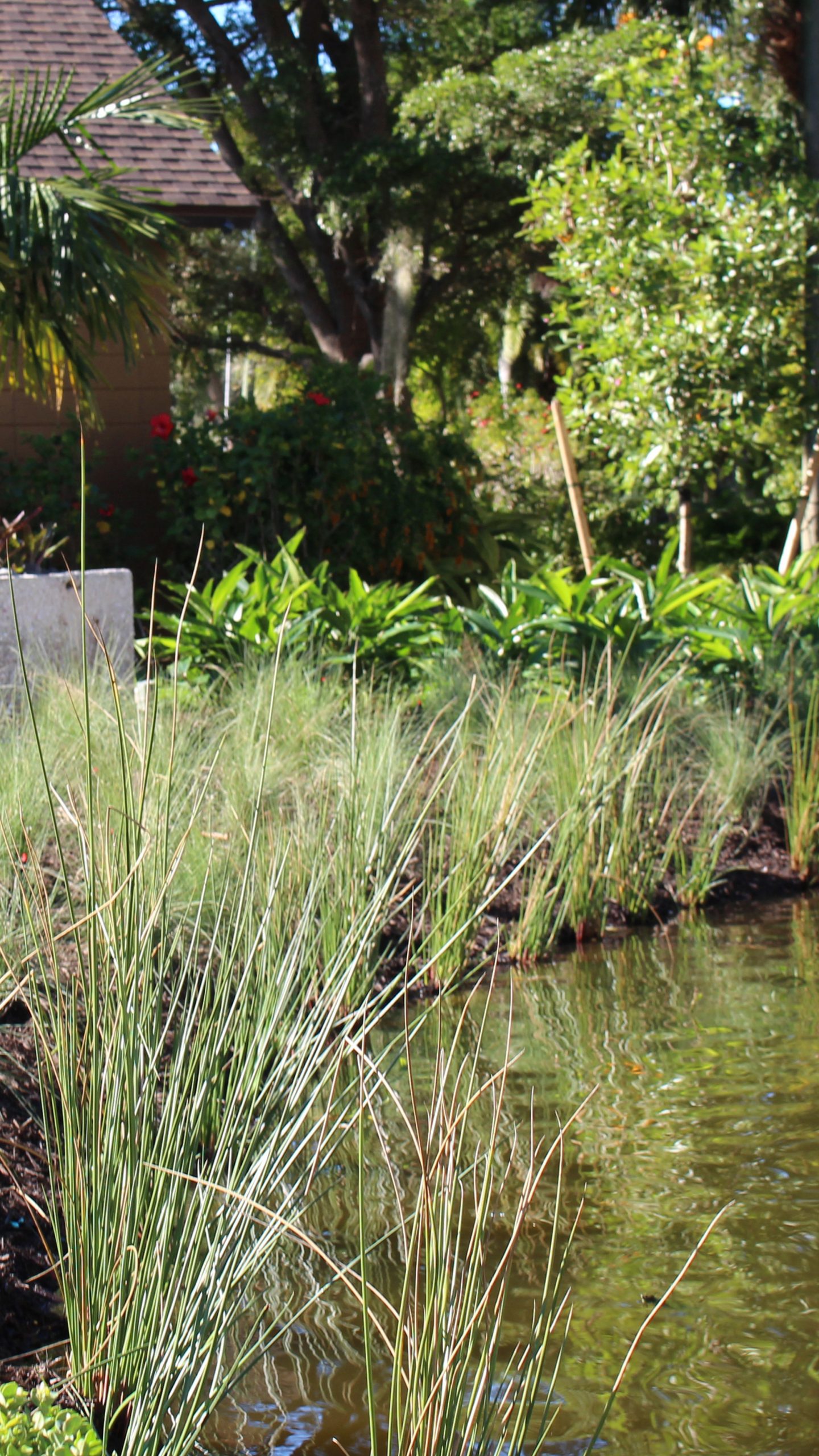 The Role Of A Horticulture Expert In Landscape Design
The landscape architect design team for The Bay Sarasota includes some very experienced and talented professionals from different backgrounds. In addition to landscape architect Gina Ford, the team includes Chief Implementation Officer, Bill Waddill.  Waddill, a certified planner and landscape architect with over 32 years of experience managing design as well as public implementation for both public and private projects. The role of a landscape architect is very broad, they are responsible for nearly all aspects of the design from the overall layout and traffic flow, aesthetics, water management, to placement and of individual trees and vegetation. However landscape architects are not experts on horticulture, plant health and maintenance. 
The purpose of a horticulture consultant is to advise the team's landscape architect on what plants should be used, how they need to be cared for, and much much more. The water sensitive location of the project made having a horticulture expert critical.
When the landscape design team for The Bay Sarasota began to plan the selection of plants and trees to use, (the plant pallet) they understood they needed an expert in the health requirements and long-term maintenance needs of each plant considered for the design.
Grant Beatt Of Wilhelm Tapped As Horticulture Consultant for The Bay Sarasota Project
Grant Beatt of Wilhelm Brothers Landscape Management has been working closely with certified planner and landscape architect Bill Waddill to advise the design team on what species of plants and trees will thrive long-term, look great, and have low environmental impact .
Great care has been given to minimize the impact of the development on the waters of Sarasota Bay by selecting plants that will require little in the way of fertilizers, pesticides and irrigation.
While Phase I of The Bay is well under way, including areas of the landscape installed by our team at Wilhelm, planning and design is still ongoing for Phase II. As planning has been ongoing Grant Beatt has continued to advise the landscape architects on horticultural issues while the plant pallet and designs are being finalized.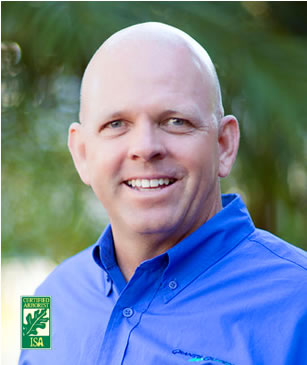 Horticulturalist
Arborist
CPO-JF 105929
ISA Certified Arborist-FL0276A
Wilhelm Brother's Installs Phase I Landscape Near Sarasota Garden Club
Wilhelm Brothers Landscape Management was responsible for implementing the landscape surrounding a pond near the Sarasota Garden Club. A diverse array of colorful Florida-Friendly plants including bromeliads, ginger, grasses and drought-tolerant palm tees were used. Stormwater management and hardscape elements were also used to reduce the nutrient load in large rain storms. 
The end result was a lush tropical garden creating shaded areas around the pond with  a pleasing aesthetic and very low environmental impact. 
In addition to the many different types of palms trees, shrubs, and ornamentals that were used in the lake to help create a relaxing atmosphere, Florida Native trees such as the Bald Cyprus and cabbage palm are used in the landscape. 
How this reflects on our mission.
Wilhelm Brothers Landscape Management is proud to be involved with the Bay Sarasota project. Our involvement in such an important project is both an honor and a testament to our reputation of excellence.
If  you need help with any landscape maintenance or design project, contact us today for a quote and our team of helpful experts will get to work on taking your landscape to the next level!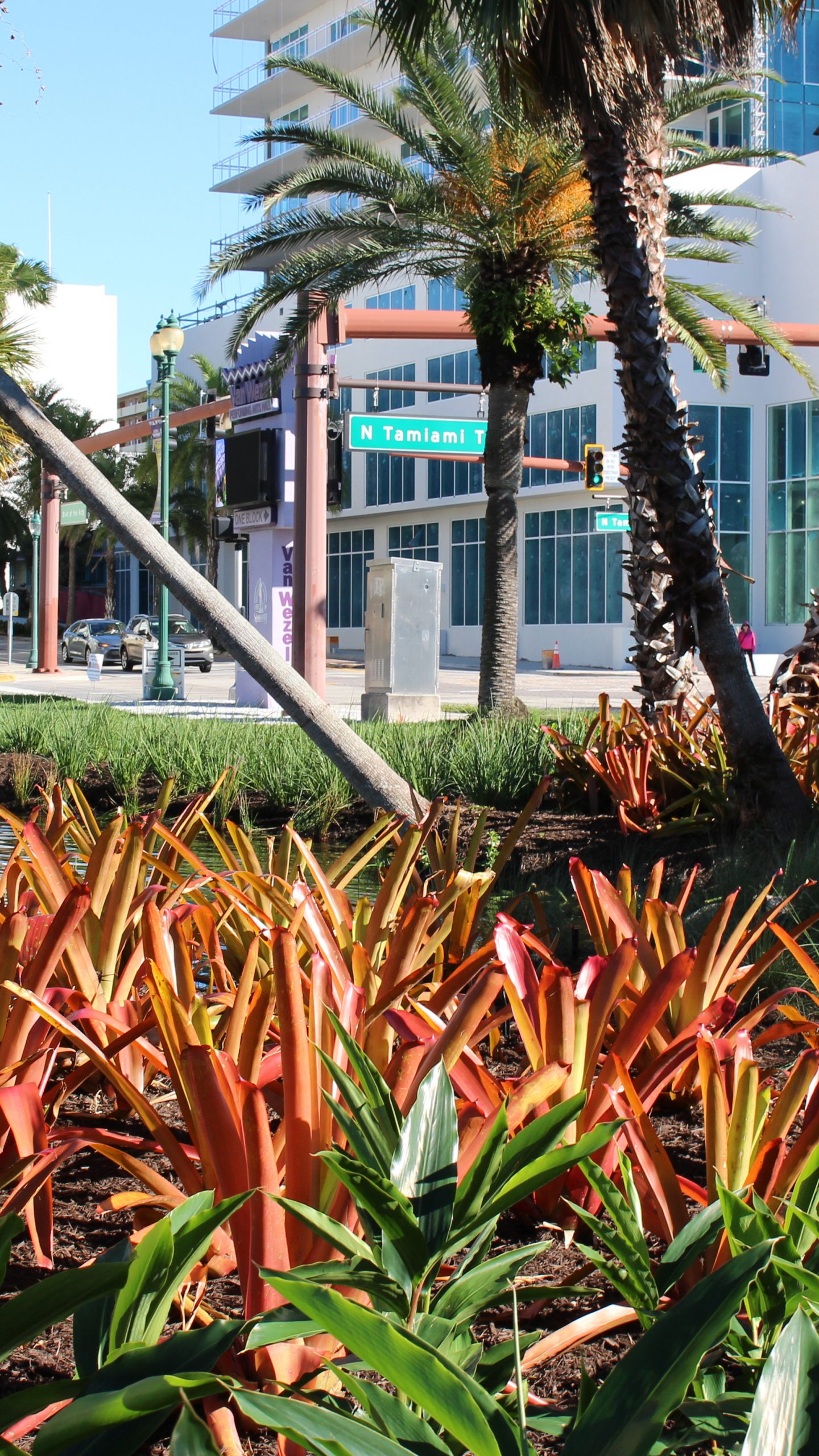 Let's Get Started
Call Today And See How Wilhelm Can Make Your Property Amazing